Note: All travel is subject to frequently changing governmental restrictions—please check federal, state and local advisories before scheduling trips.

In the year of social distancing, National Parks may seem like the obvious answer to wanderlust. Unfortunately, we all have the exact same thought. The 10 most visited national parks in the United States all attract millions of people annually. Nothing can deflate a profound experience with nature like hiking to a pristine mountain lake and finding a hoard of Instagramers. However, many state parks offer the same breathtaking scenery sans the crowds. Here are eight awesome state parks to check out now.
RELATED: What to pack for a camping trip
Eldorado Canyon State Park vs. Rocky Mountain National Park: Colorado
Photo: Courtesy of Boulder, CO
Located near Rocky Mountain National Park in Boulder County, beautiful Eldorado is a haven for rock climbers boasting more than 500 technical routes. As a result, "Eldo's" cliffs have become a draw for climbers from all over the world. However, non-climbers will love the 11 miles of stunning trails ranging from difficult to easy. Being located near the Denver area makes this park a popular destination in the summer months. In winter, strap on cross country skis or snowshoes and enjoy some true peace and quiet.
Custer State Park vs. Yellowstone National Park: South Dakota
Photo: Courtesy of South Dakota Dept. of Tourism
Millions flock to Yellowstone each year to take in the abundant wildlife. But it's not the only wildlife hog out there. At Custer State Park, one can see mule deer, antelope, mountain goats, elk, coyotes, bighorn sheep, wild turkeys, prairie dogs, mountain lions, bobcats and… most popular of all, buffalo. While much of this wildlife is easily viewed a car via scenic drives, there is an abundance of trails for hiking, mountain biking and horseback riding. Additionally, the park hosts a vast array of activities including rock climbing, bird watching, canoeing, kayaking, snowshoeing. It should go without saying but… don't feed or approach the wildlife.
Sinkyone Wilderness State Park vs. Redwood Forest National Park: California
Photo: Courtesy of Kingdom California
For those who really want to put an emphasis on social distancing, Sinkyone is just the place. Also referred to as the Lost Coast, this wilderness area presents a nice alternative to Redwood National Park. While reaching it is somewhat of an ordeal due to lack of major roads or highway access, those who visit will be rewarded with stunning wilderness, zero sounds of traffic, and no signs of civilization. The impact of humans in this region is minimal with just a single-track trail across coastal bluffs for miles. The park hosts old redwood groves, canyons, tide pools, seasonal wildflowers, waterfalls and dark sand beaches. Wildlife include elk, harbor seals and sea lions along the coastline, and gray wales during winter and early spring. Note: Beware of the occasional extended visit due to a mudslide or fallen tree blocking the road out.
Dead Horse Point State Park vs. Arches National Park: Utah
Photo: Courtesy of Moab Adventure Center
While Arches and nearby Canyonlands National Park are both undeniably incredible, there is an equally breathtaking alternative located 32 miles from Moab known as Dead Horse Point State Park. Legend has it that in the late 1800s the area was used to corral wild mustangs wandering the mesa. Today one can stare down at the Colorado River from 2,000 feet above. There are miles of pet-friendly trails and the park is a favorite among mountain bikers. Complementing the river views are those of the sublime night sky.
Baxter State Park vs. Acadia National Park: Maine
Many visitors travel to Acadia each year to take in Maine's rugged wilderness. However, in central Maine lies an equally compelling substitute thanks to its numerous mountains—the highest being Baxter Peak at the northern end of the Appalachian Trail. The 200,000-acre park is also home to a diverse range of wildlife including moose, white tailed deer and black bear. Activities include hiking and fly-fishing and 25% of the park is even open to hunting. Camping happens May 15 to October 15 and December 1 to March 31, however only Appalachian Trail hikers can stay in the park without a permit. In the spirit of keeping the "Forever Wild" philosophy expressed by former Governor Baxter, for whom the park is named, there is no electricity, running water, or paved roads and audio or visual devices that disturb wildlife are prohibited.
Ecola State Park vs. Crater Lake National Park: Oregon
Photo: Courtesy of Oregon State Parks
Crater Lake has long been Oregon's crown jewel. But when planning your trip through Oregon, how about picturing cliffside views of secluded coves, densely forested promontories and shorelines as well as an abandoned lighthouse. These are the sights that can be seen at Ecola State Park. With 9 miles of coastline, this popular hiking destination also offers activities from surfing to wildlife observation. Indian beach is popular among surfers while beach loungers love its tide pools and ocean views complemented by grassy bluffs and spruce forest. Among the trails is an 8-mile segment of the Oregon Coast Trail, and a 2 ½-mile historical interpretive route known as Clatsop Loop Trail. While hiking, be on the lookout for deer, elk, eagles and more.
Roan Mountain State Park vs. Smoky Mountain National Park: Tennessee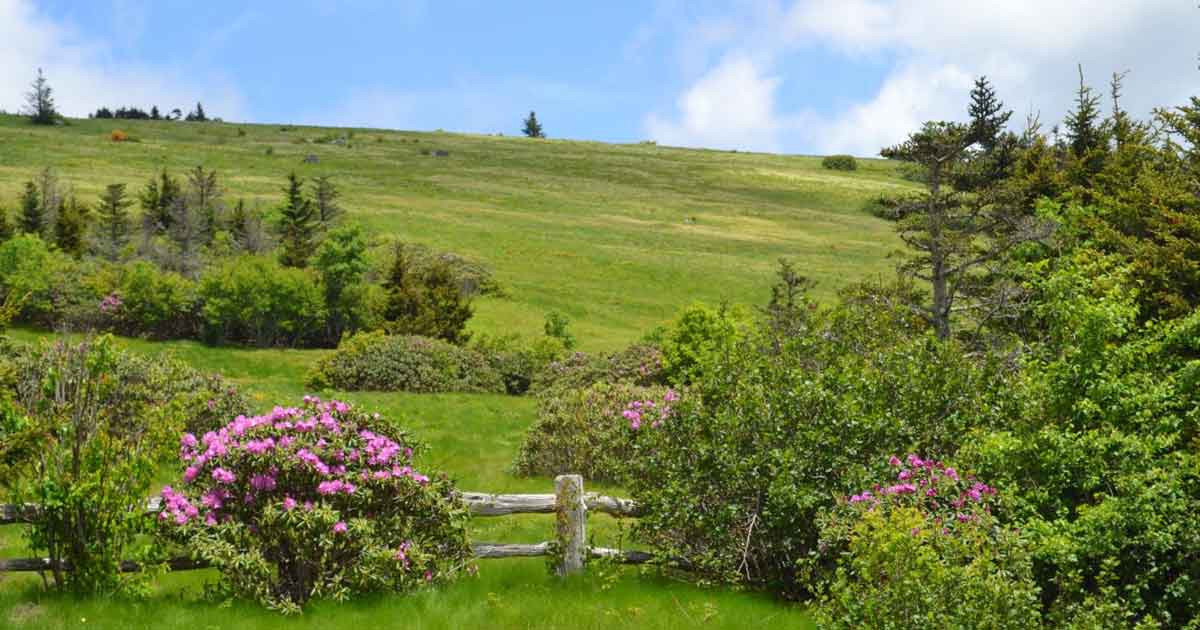 Photo courtesy of Tennessee State Parks
Smoky Mountain National Park is the most visited park in the United States. In 2019, it attracted 12.5 million visitors. What if there was a place nearby where you could experience all of Smoky's amazing qualities minus the crowds? Located in the Blue Ridge of the Appalachian Mountains, Roan Mountain State Park boasts proximity to the famed Appalachian Trail and Roan Mountain. One can partake in a variety of outdoor activities including cross country skiing, mountain biking, camping, fishing and, naturally, hiking. Additional attractions include the historic Miller Homestead and the Roan Mountain Rhododendron Festival held during the alpine catawba rhododendron bloom in June.
Red Rock State Park vs. The Grand Canyon: Arizona
It can be agonizing to choose from Arizona's variety of breathtaking landscapes. The most well-known of these is the Grand Canyon, but this does not mean alternate options are not equally amazing. In Sedona sits Red Rock State Park, a 286-acre nature preserve boasting a magnificent red sandstone canyon and the 1.4-mile Oak Creek. Among the massive rock formations is Cathedral Rock, one of Arizona's most famous landmarks. Hiking trail Eagles Nest Loop leads to the highest peak in the park. Additionally, the park hosts year-round activities like guided jeep tours.
Bonus: Inyo National Forest
With a diverse range of biomes from deserts to mountains, coastal redwoods to alpine forest and numerous National Parks, California is spoiled for beauty and it can be easy to overlook certain destinations. Millions flock to Yosemite each year giving it almost city-like traffic. However, two hours south of Yosemite lies Inyo, home of the world's oldest tress, the Ancient Bristle Cone Pine which can live to be more than 4,000 years old! This is complemented by stunning backdrops where one can take in panoramic views of the Sierra and White Mountains. There is no shortage of hiking, including part of the famed Pacific Crest Trail. There is also top-notch boulders for climbing enthusiasts. Additionally, both free and affordable camping is found in the national forest as well in the nearby town of Bishop.
The post 8 great state park alternatives to National Parks appeared first on CheapTickets Travel Deals.
Error fetching full content with error: 429 ([unable to retrieve full-text content])All of nature's pluses, minus the crazy crowds.
The post 8 great state park alternatives to National Parks appeared first on CheapTickets Travel Deals.